Date: 05.12.12
Author: Creepy Clicker
Title: Day 4: Super Park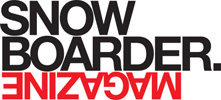 Minnesota O.G. Jake OE and Z. Marben show up in this edit, but Scotty Vine kicked it old skool with a huge one-footed 3 during the sunrise shoot, that may be the best trick so far. Look for the Nils', Breckenridge home boy Seth Hill and the japanesse tornado.
Click below and see the show